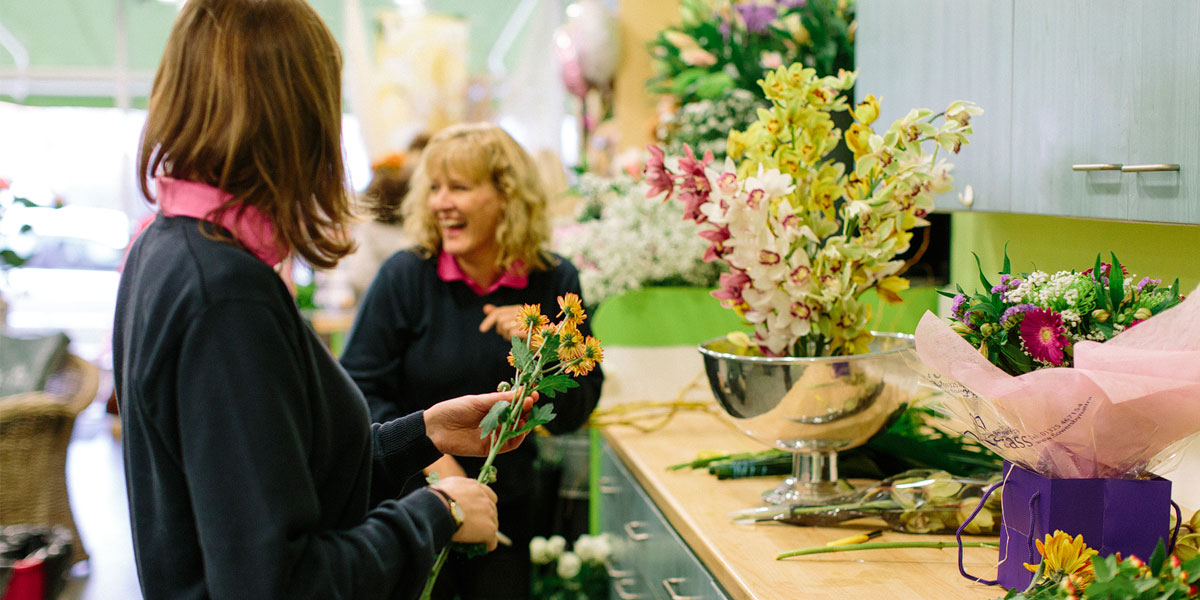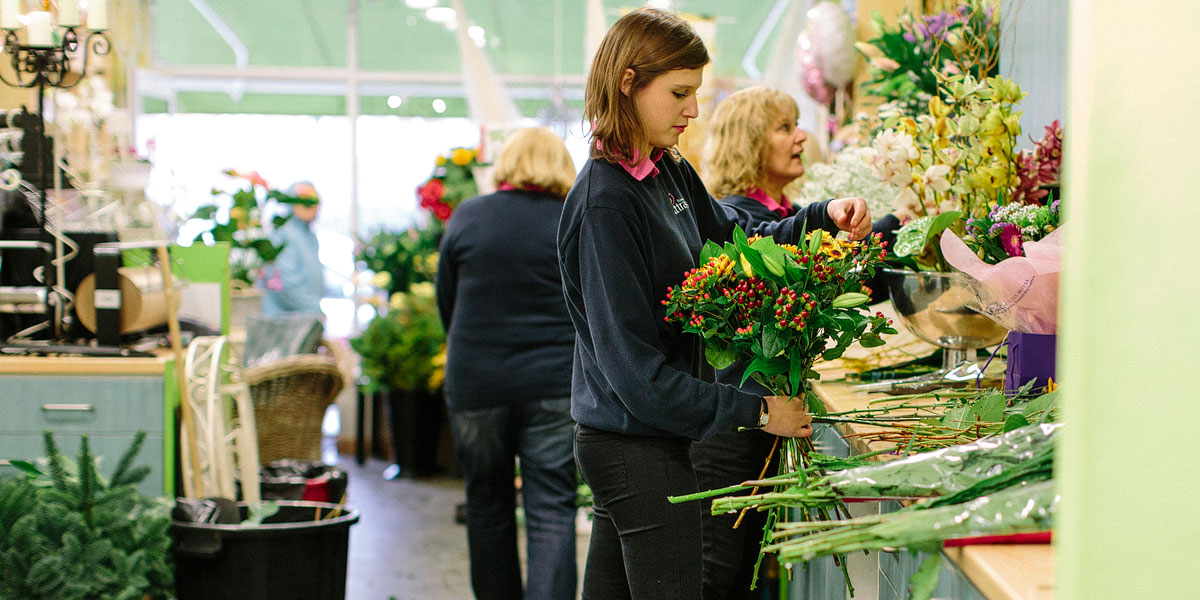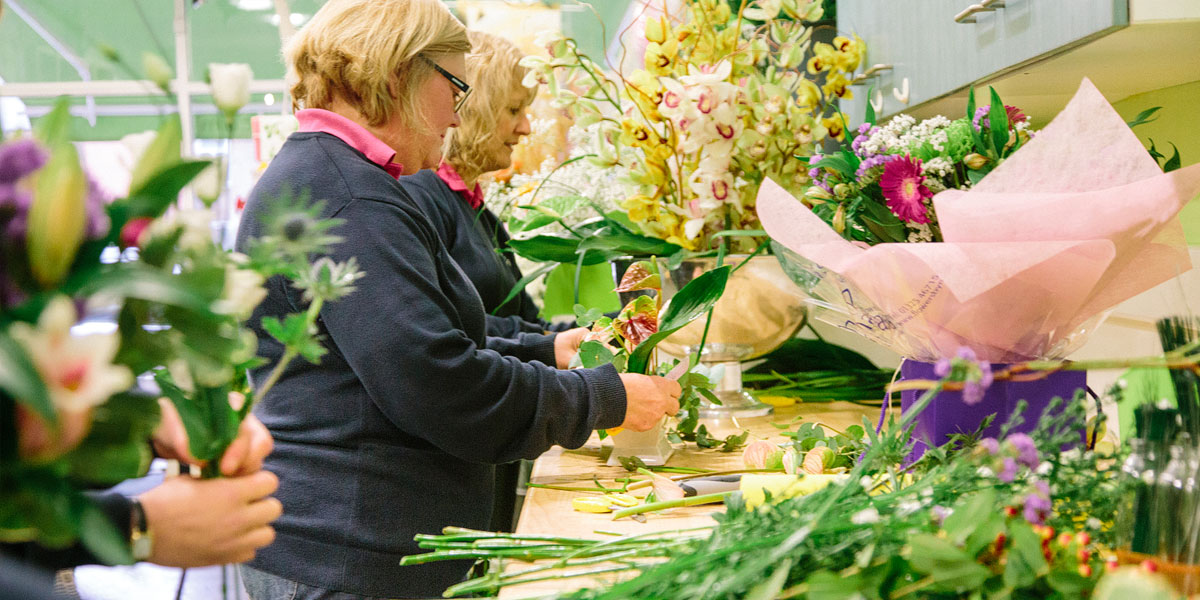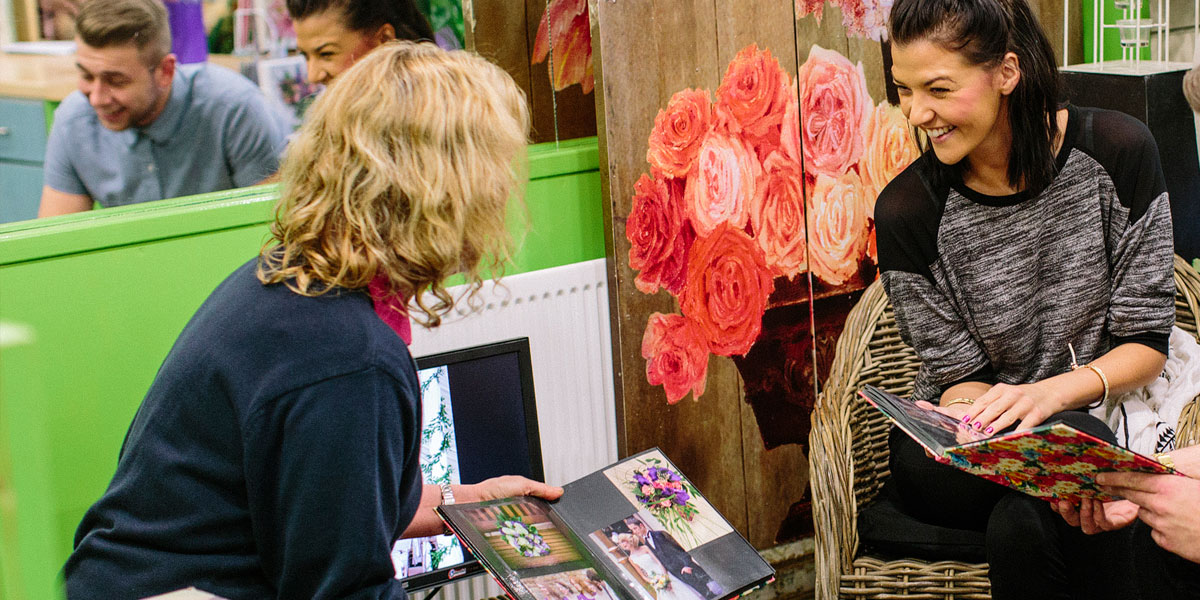 About Flowers by Nattrass
This business started 60 years ago, with Ronald & Dorothy Nattrass at the helm. Their daughter Sally Bennett, along with her husband Mark, have now taken over the reins, with their daughter Katie hot on their heels. Flowers by Nattrass is a truly family affair.
Sally is our floristry star, holding the UK's highest recognised Floristry qualification, the National Diploma of the Society of Florists; she is also very well known in the florist industry for her talent. She has demonstrated Floristry at the world-famous Chelsea Flower Show, has produced Floristry Design books and has to her name an impressive list of national competition successes. As if that wasn't enough, her role as a Smithers Oasis Ambassador takes her all over the country demonstrating new skills to other florists.
Mark is the business head and general goffer, while also running a second business Strelitzia Software – software that is tailored for the running, order taking and marketing of a florist shop.
COMPLETELY HANDMADE
We believe in the importance of conditioning flowers correctly, that's why we have a fantastic team of florists behind us. Unlike massed produced supermarket bouquets, we do everything by hand and we do everything the right way.
TOP QUALITY FLOWERS
We buy the highest quality flowers fresh from Holland three times a week, meaning our flowers are as fresh as possible, all the time! You won't find any of our blooms that have been hanging around for longer than a few days.
---


---
CREATING BEAUTIFUL DESIGNS, OUR WAY
It's important to us to use the very best flowers mixed with the very best skill, resulting in floral designs we love and can be proud of. All our staff are of NVQ level 3 or higher when it comes to floristry skill, a standard we are proud to uphold.
THE FREEDOM TO EXPLORE SOMETHING GREAT
We're a small, family run business and we care about our craft. Being independent gives us the freedom to choose our suppliers, the type of flowers we use and the way in which we use them. No compromises, no shortcuts.
---


---
A FRIENDLY FACE
We are there in person for your every floral need. Whether you need flowers for a fabulous wedding, an edgy event or individual funeral tributes, we sit down and talk it all through, outlining every specification. We are technical artists and nothing is ever too difficult – we love a challenge!
DON'T SPARE THE HORSES
We deliver flowers almost anywhere you want. We box and send our flowers darlington and nationwide, and if you want worldwide, then we have a collection of florists on standby, stationed in various countries waiting to deliver the goods. When it comes to weddings, events and funerals, give us a time and a place and we'll be there!