Elevated & Dramatic Centrepieces
Large, tall centrepieces give your wedding a big wow factor, and we have many different designs to choose from. We hold a range of vases in stock, including cylinder vases, lily vases, flute vases, martini vases, silver stands, gold metal stands and rustic wooden trees.
All of our tall centrepieces we design and create so they won't block your guests view across the table.
We can design luxurious and classic styles using lots of flowers and no foliage. These designs look best on our silver stands or a clear vase such as the cylinder or flute.
Alternatively, we can create arrangements that are flowing and wild, using lots of foliage and different varieties of flowers. This style looks great on our tree bases, metal stands, and clear vases.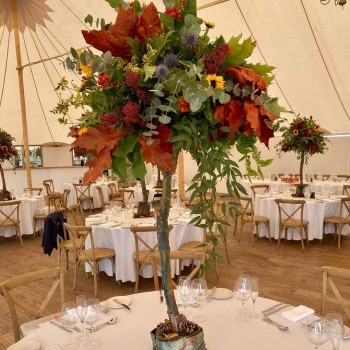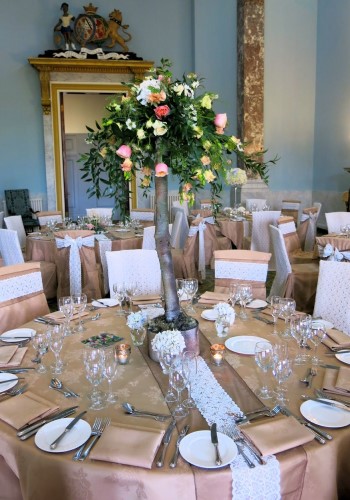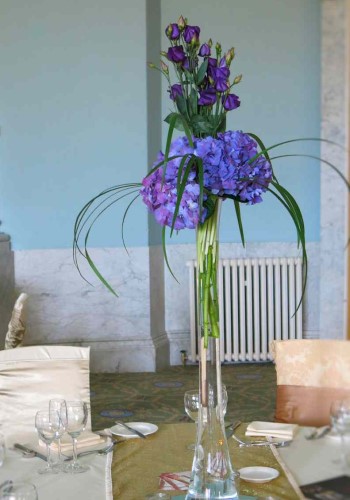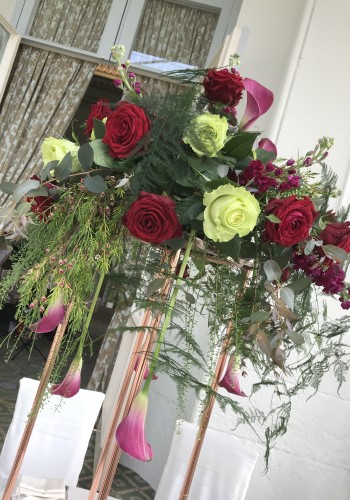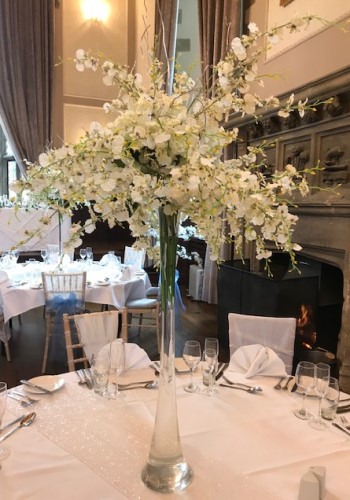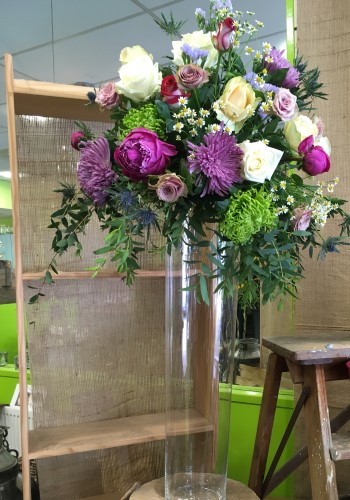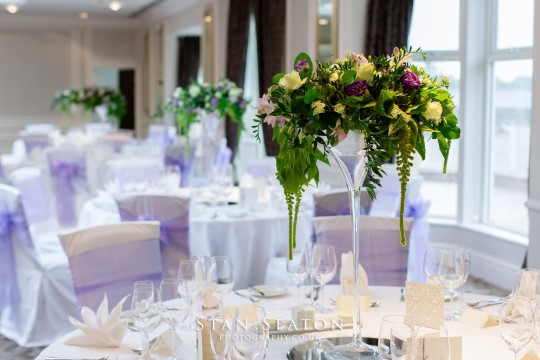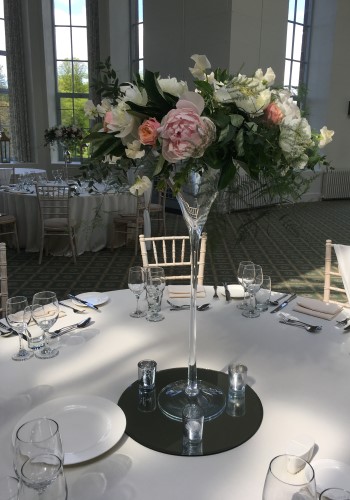 Browse more of our creations