Karolina & Andrew
Yorkshire Barn - 13th July 2023
On the 13th of July this year Karolina and Andy tied the knot at The Yorkshire Wedding Barn in the heart of the North Yorkshire countryside.
Thank you to Karolina and Kirsty Mattsson Photography for sharing the images of the wedding with us.
The Colour Palette
Karolina and Andy chose a pastel colour scheme with a light airy tone and a natural loose finish. Karolina sent us examples of styles and themes she had researched and we combined them with some of our previous designs to create the mood board below.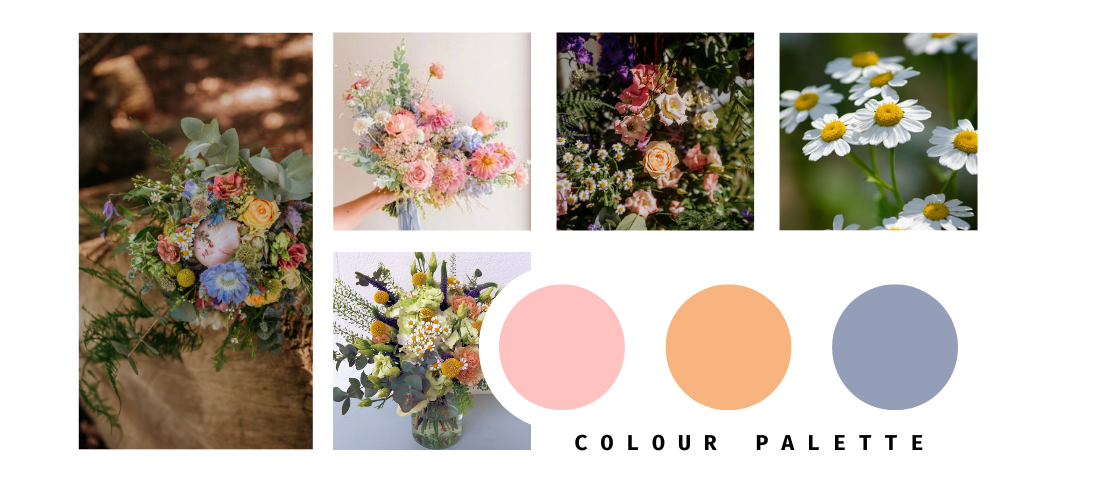 The Flowers
We used a mix of natural, seasonal flowers that were within the colour palette keeping greenery to a minimum as the couple wanted the flowers to be the main centrepiece.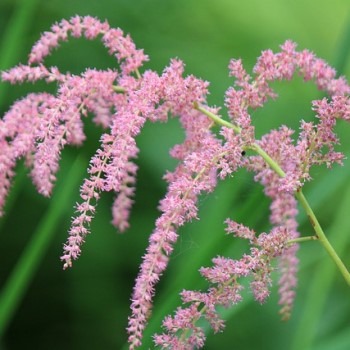 Pink Astillbe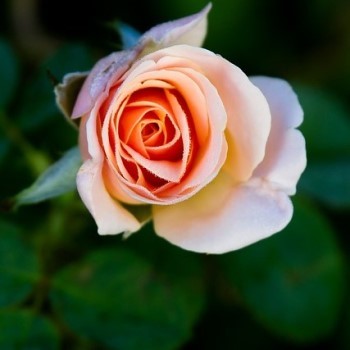 Peach Roses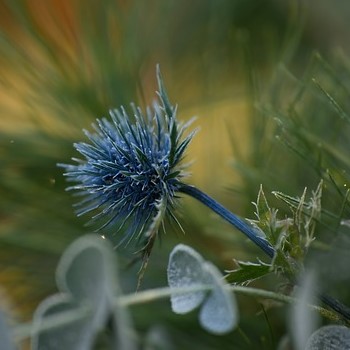 Eryngium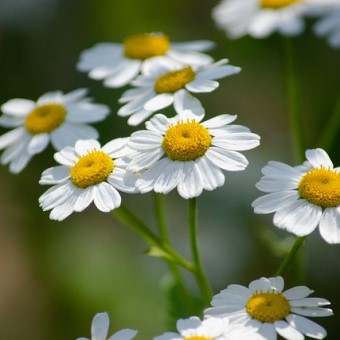 Tanacetum
The Bridal bouquet
The bridal bouquet is always the focus for us in the workshop. This is the central design that we use to create all our other pieces.
As promised the flowers are the centrepiece. Peach roses, Tanacetum, Eryngium, Mint Flowers, Scabious, Nigella and Lisianthus buds are just some of the flowers we used within Karolina's bouquet.
We have styled it in a wild, natural design which has a modern and relaxed feel and is finished with an elegant ivory ribbon handle.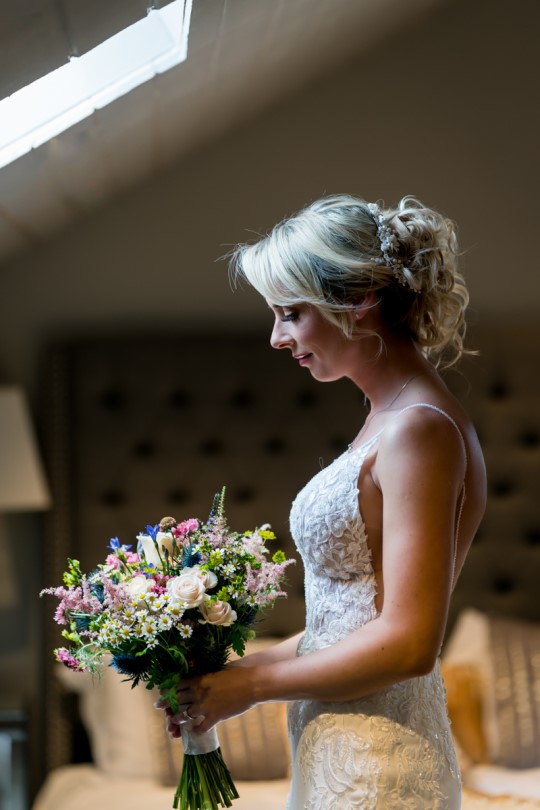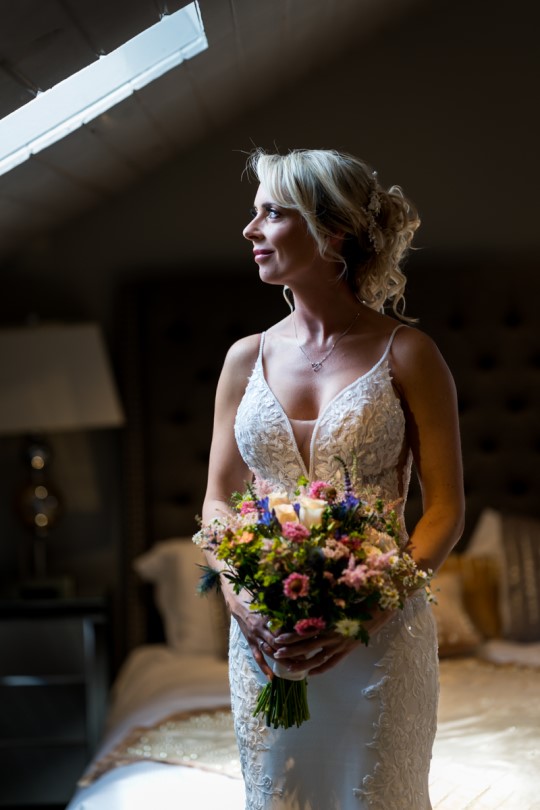 The Bridesmaid Bouquets
The bridesmaids' bouquets complement Karolina's bouquet with the same flowers included to create the same meadow-like look.
The Welcome
Karolina and Andy welcomed their guests to the Yorkshire Wedding Barn with this beautiful display which included a pedestal arrangement and the welcome sign garland created by our team.
To create the pedstals we used Soft Ruscus, Lisianthus and Astilbe to create the classic pedestal shape with those beautiful peach Roses creating pops of colour and Tanacetum, Eryngium and Beuplerum creating that beautiful meadow-like feel to the design.
The sign garland was created with Soft Ruscus with the corner arrangement including Roses, Eryngium and Tanacetum
The Ceremony
Karolina and Andy said their vows under this gorgeous hexagonal arch adorned with our stunning asymmetrical garland. We used flowers to compliment the welcome sign garland and pedestal at the entrance to the barn.
This beautiful piece is a stunning backdrop for any ceremony.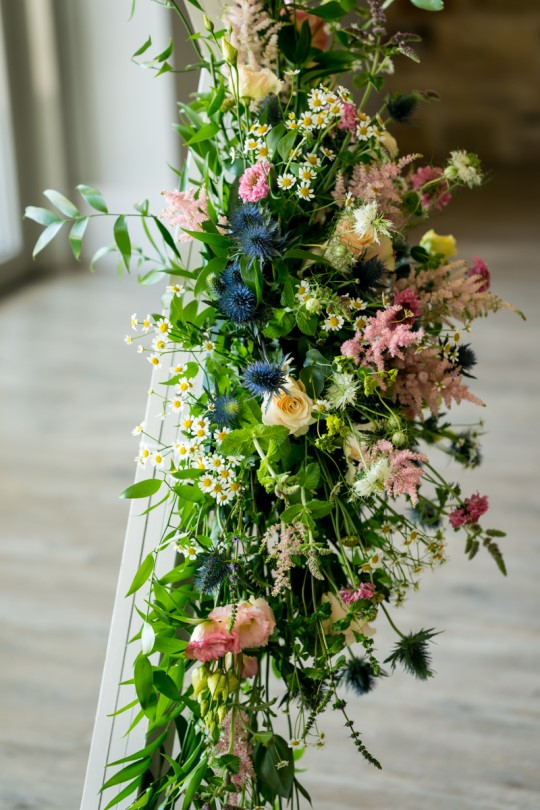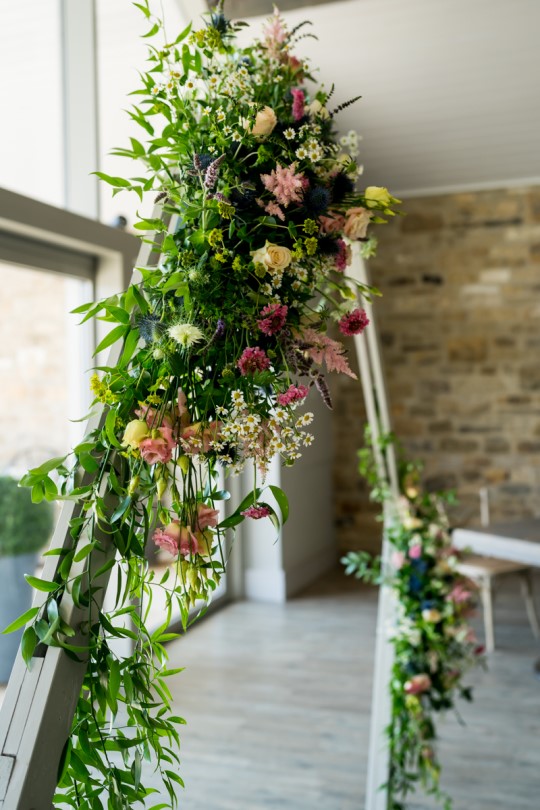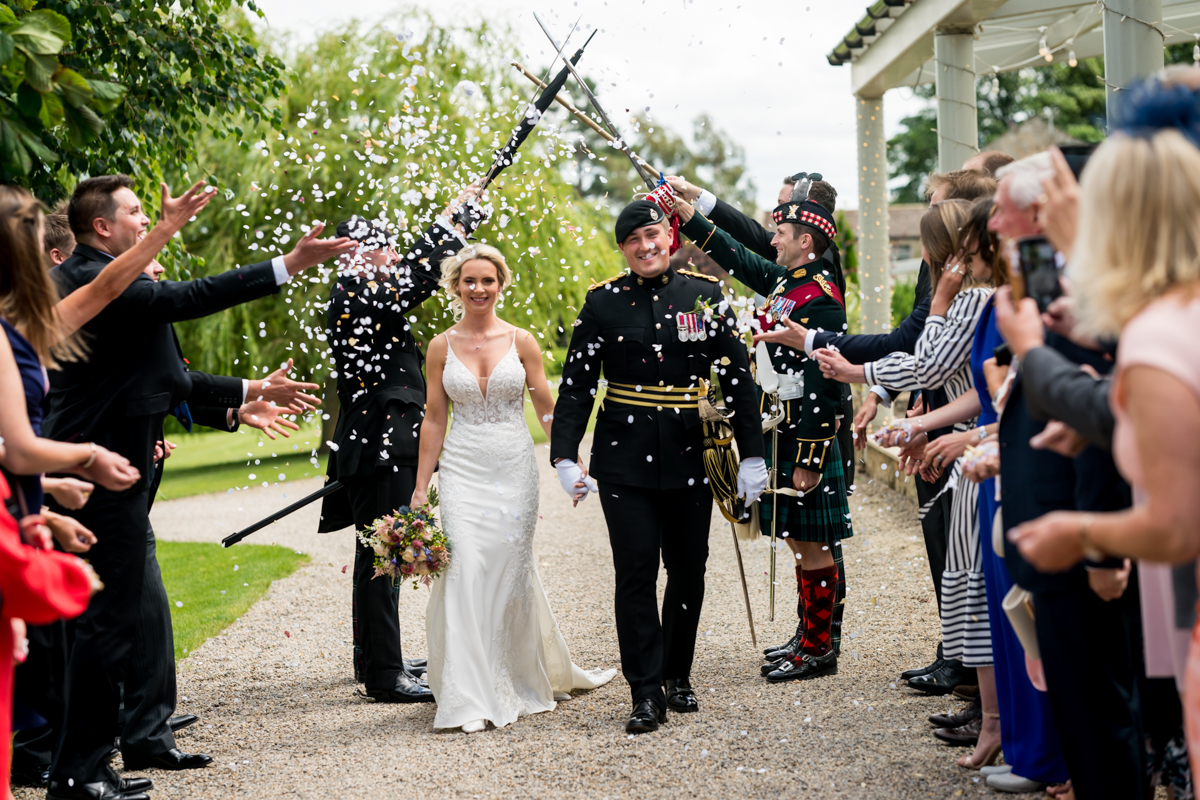 The Reception
The couple used table names of places that were significant to them using metal signs, wood slices and bud vases created with beautiful-smelling Mint, Tanacetum, Eryngium and Beuplerum.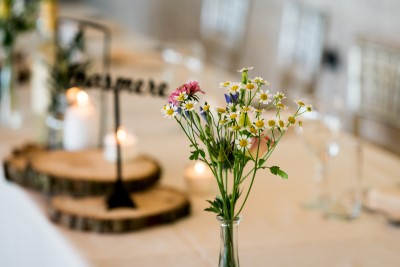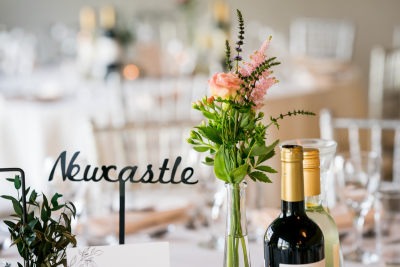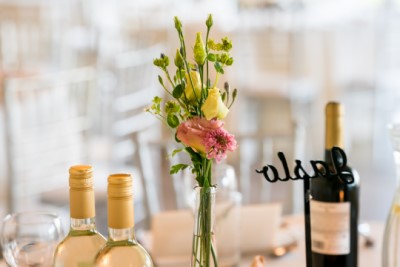 the thank-YOU bouquet
We have crafted this exquisite thank you bouquet by incorporating the blossoms from our wedding, elegantly enhancing it with Hydrangea to infuse a contemporary essence. A perfect way to say thank you to all those who played a pivotal role in ensuring the success of our special day.
Congratulations to the Happy couple
Finally, we'd like to say congratulations and good luck to Karolina and Andy. We wish you all the luck in the world in your new life together.
Thank you for letting us play a part in making your day unforgettable.