Christmas Decorations for Delivery
Add some festive cheer To Your home With our range of Christmas decor. Our team of designers can create everything you need to create magic in your home this Christmas. We create everything to order so we have everything you need to decorate your house and get in the Christmas spirit.
be a little selfish this Christmas or buy a little something extra for that special someone at home to say thank you for everything they've done this year. If you would like to add wine or chocolates to your order we have a range of hand-picked (and tasted) finishing touches to add to your order. Wine and Flowers or Chocolate and Flowers are a perfect welcome home this Christmas eve.
If you can't find what you're looking for then please give us a ring on 01325 467154
---
Christmas door wreaths in Darlington & nationwide
Each of our door wreaths is created bespoke by one of our team on a metal frame and the base is made from local greenery. Vamp up your home decor this Christmas with our bespoke wreath available Nationwide for next-day delivery.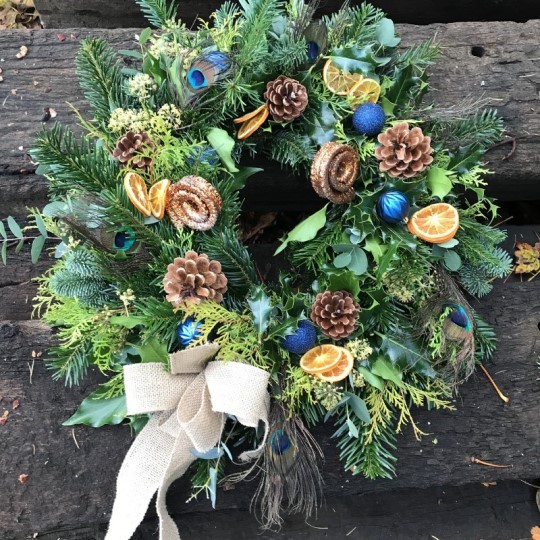 £45.00
Choose from Gold, Silver, Natural or Red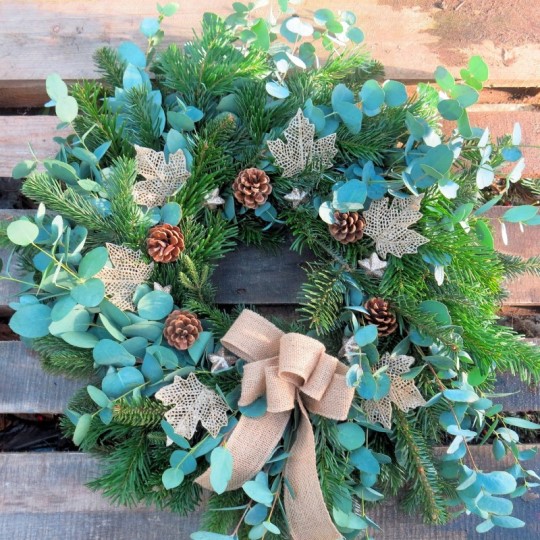 £50.00
Choose from Gold, Silver, Natural or Blue
Christmas table arrangements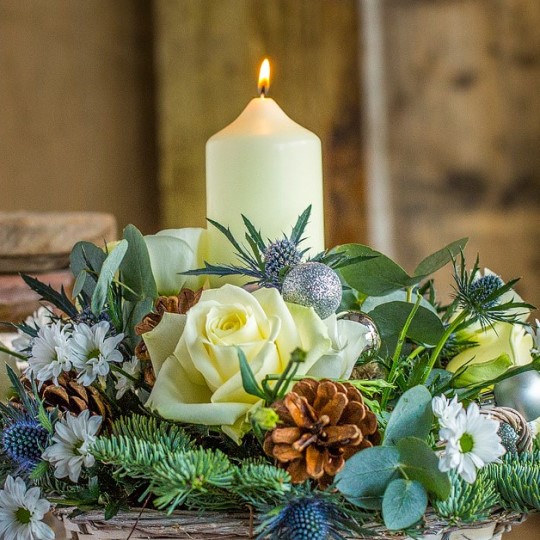 £40.00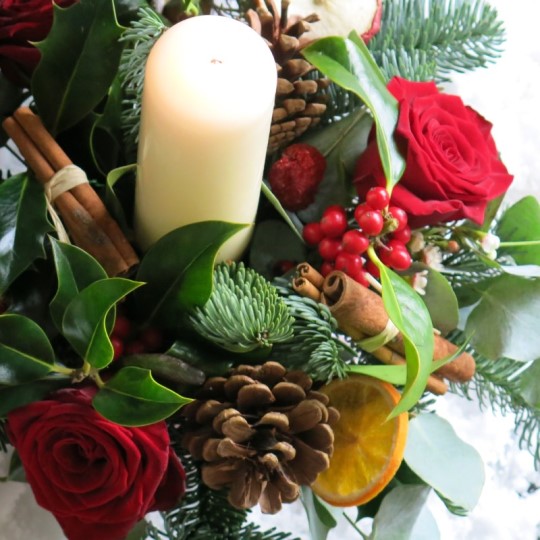 £40.00
Can't find what you are looking for?
If the arrangements we have designed for this page aren't what you are looking for then get in touch with Sally and the team and they can make you a bespoke arrangement for the centrepiece of your Christmas Table.
You can ring us on 01325 467154 or get in touch here