Mark & Emma's Autumnal Wedding
On the 5th of October, Mark McConnell and Emma Wright got married at the gorgeous Thief Hall in the heart of the North Yorkshire countryside.
Emma and Mark used the changing season as inspiration for their colour scheme. We used the 'russet orange' pantone coupled with 'Jester Red' and 'Antique Moss' to create their bold autumnal colour scheme. We then contrasted these against the earthy colours of the 'Hazel' and 'Pepper Stem' pantones to create the natural look the couple were looking for.
We used a mix of orange gerbera and orange spray roses to create that beautiful autumnal orange within Emma's bouquet. The Jester Red tones were created using red Naomi roses and hypericum (the berries seen in this image). The earthy tones were bought in using scabious seed pods, pine cones and lots of lovely foliage such as oak leaves. Her bridesmaids had handtied bouquets using the same colour pallet and Emma chose a classic shower bouquet which stood centre stage.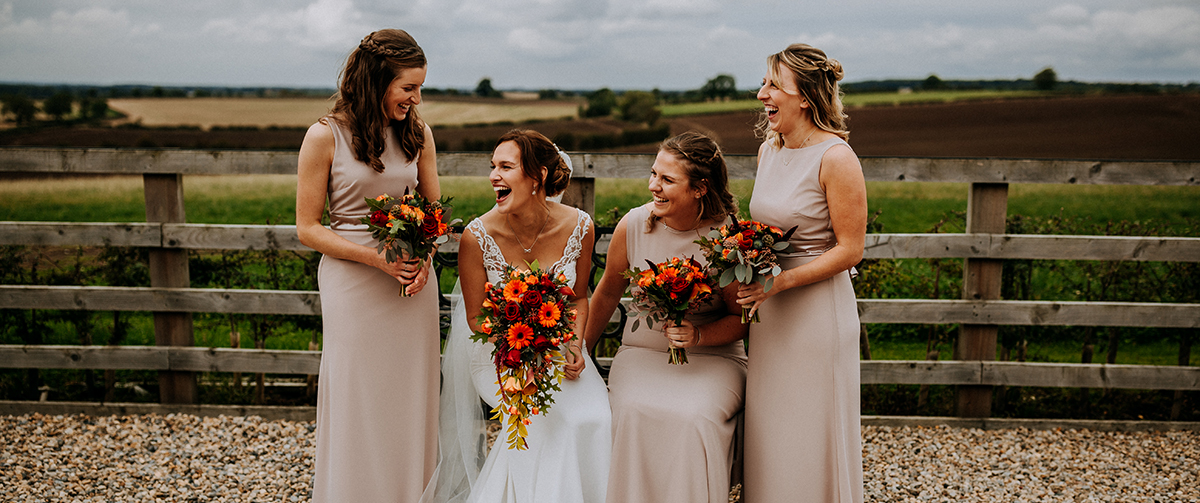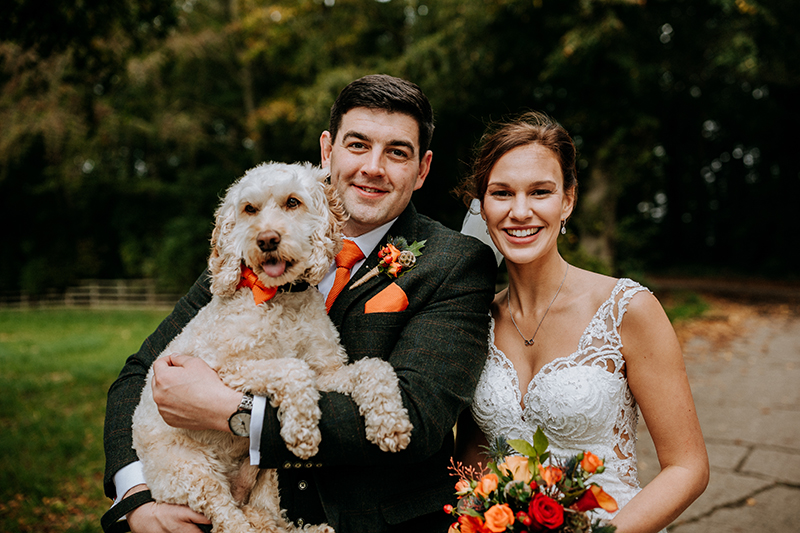 We created the buttonholes to compliment the bride's bouquet keeping the lovely and russet orange of autumn again contrasting it with the earthy tones of the hazel from our pallet. Mark has Scottish roots so it was only fitting to include the thistle in his buttonhole.
We think Ralph, the couple's Cockapoo, approved!
The table centres were a posy design around a gold bell vase.
We used small sunflowers in addition to the flowers used throughout the day to bring in the antique moss from our mood board.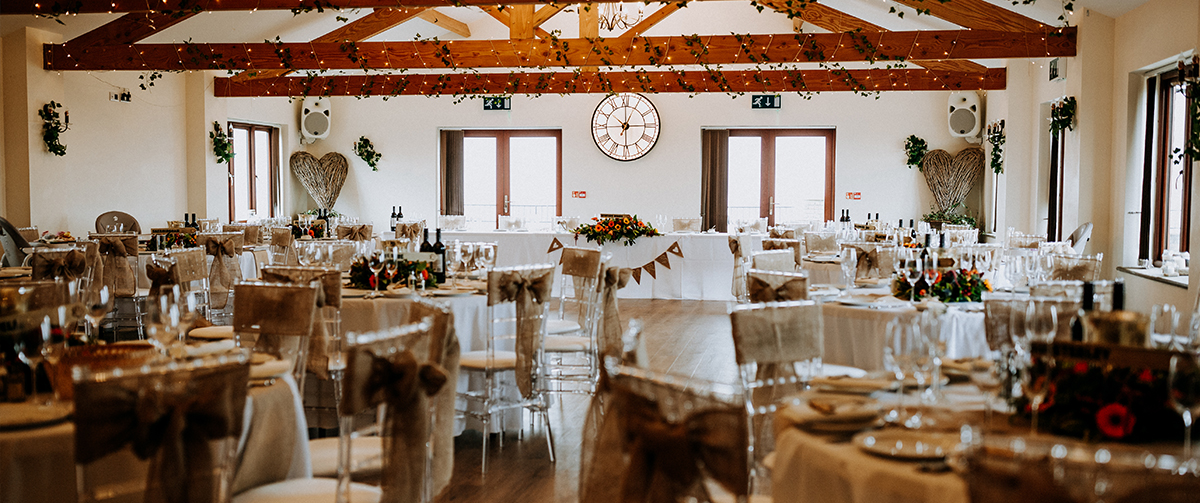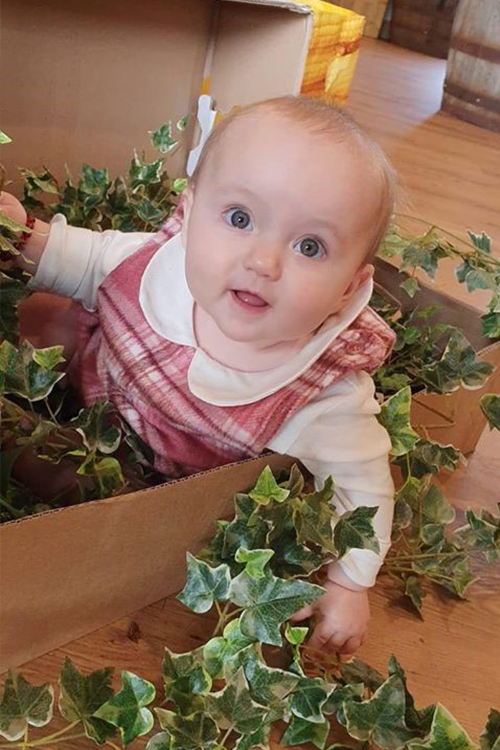 The top table stood centre stage with a beautiful long and low using the same colour pallet and the wooden beams were decorated with silk ivy. We had to prize the ivy from Betty (Emma's niece), who was a great help!
Congratulations to the happy couple. We had a great day celebrating with you and we hope you enjoyed the flowers as much as we've loved created them!
The wonderful photographs were taken by Peter Hugo Photography.