What does it take to run a business in a rapidly changing world
What does it take to run a business in a rapidly changing world?
How did Flowers by Nattrass' sister company 'Strelitzia' come in to being?
Sally Bennett (nee Nattrass) and husband Mark have kindly allowed us a little behind the scenes peek into the life of their third-generation floristry business.
Back in February 1959, Sally's parents Ronnie and Dorothy Nattrass began the business and took a grand old total of 7 pounds 14 shillings and 6 pence in their first week! So much has happened since then! Sally shares more about the evolution of the business since those days:
"In 1980 Mark and I began working in the family business. Prior to that we had met at The Welsh College of Horticulture where I was studying floristry and Mark was studying Commercial Horticulture.
"I went on to gain my floristry qualifications and competed in various National Competitions, notably gaining 2nd place in the Florist of the Year competition which would have taken me to compete on a world stage. I have demonstrated professional floristry at the Chelsea Flower Show, had my work showcased in various floristry design books and I am an ambassador to Smither's Oasis the floral foam company. Doing all this alongside expanding the family business and raising a family of 3 girls!
"In 2003 we took over the business fully; my parents were having a quiet retirement by that time, but still ensuring that everything was running smoothly in our 3 shops and garden centre.
"2005 was a big year for us as Mark and I created our sister company Strelitzia Software, which was soon to become the UK's leading software for florists."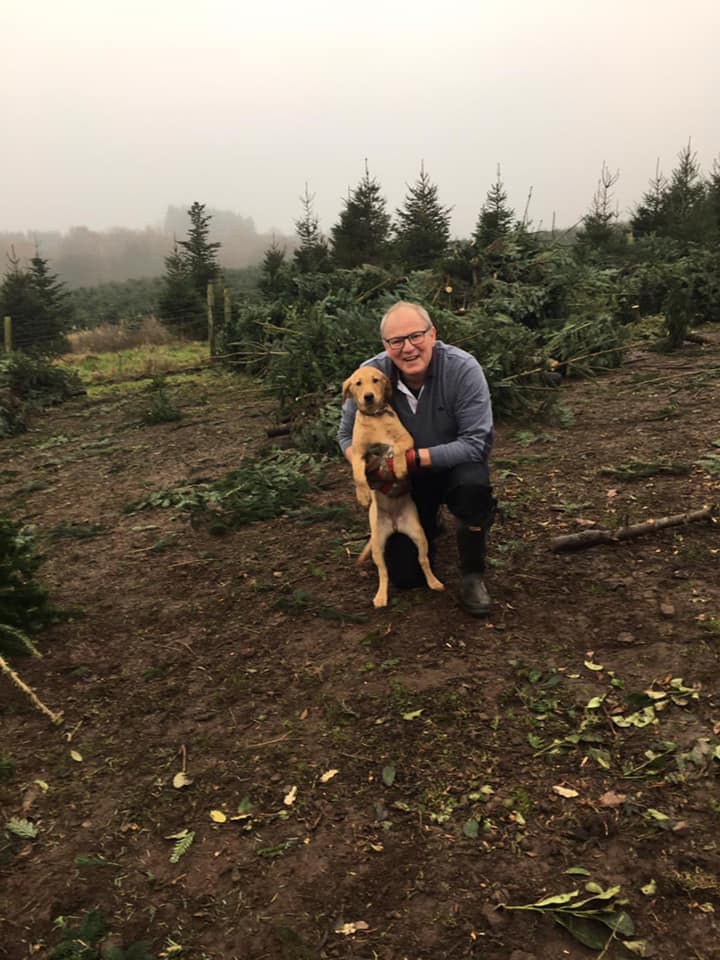 Mark picks up the story:
"Strelitzia Software was born out of the necessity for a professional and easy to use software that could tie in all the aspects of running a florist shop. We'd just experienced a nightmare Valentine's Day. Modernising had meant a new computer system which was fabulous until it crashed 4 days before Valentine's Day. By July we'd (just about) got over the trauma and Steve (friend & IT Specialist) started programming the first version of Strelitzia. The rest as they say is history...
"Today the company employs 7 people including two of our three daughters, Amy and Katie, so it remains a family affair. We sell our system to florists all over the world – from Australia, Europe to the U.S.A."
2019 saw the business celebrate 60 years of trading as florists. Of course, there have been many key changes over recent years. The reason the business has survived for so long though is that it has always embraced change and moved with it. The main thing has been the shift from in-person shopping to telephone and internet sales.
The world of mobile phones, internet and reliance on technology has impacted retail hugely from reaching potential customers on social media to ordering our own fresh flowers directly from growers in Holland via the internet. It's a world away from going to local markets at 5am and all our customers being local villagers - all of whom we knew by name!!
We are still 100% committed to providing a top-quality product and service to each and every customer – whether they're a bride-to-be or someone who calls for a bunch of flowers for their home. Our products arrive from Holland three times a week ensuring they are fresh and long-lasting, bringing real joy to all who receive them!
Sally shares some stand out moments from over the years:
"There are so many, but what never changes and what makes our job so enjoyable and worthwhile is that we are dealing with emotional events daily be it a special birthday, anniversary, wedding, birth of a baby or funeral and helping our clients choose the right flowers is very rewarding.
"Things that make me chuckle are occasions such as the man who ordered 3 separate deliveries for Valentine's Day and said to us for goodness sake don't get the cards mixed up!
The Bride whose wedding was a full-on Willy Wonker theme for which we provided 10ft candy trees, a chocolate river and a twinkling lollipop filled archway!!"
We continue to innovate to move with the times – the latest example is our festive wreath kits. Sadly, we're unable to hold wreath making workshops in person this year but it won't stop us bringing pleasure to our customers! They can get friends together – even it is by Zoom – pop on some tunes, and use our easy-to-follow video instructions to create their own masterpiece at home!
Wreath kits are available to order online or by calling us on 01325 467154.